If 2020 was about virtual events, then 2021 will be marked by the shift to hybrid events. Bringing together the best components of in-person and virtual events, the hybrid event model offer numerous benefits including broader reach, expanded inclusivity, increased revenue, and so much more!
Now's the time to become a hybrid event expert-- and we're here to help you accomplish just that!
We created an in-depth, behind the scenes look at The National Speakers Association (NSA)'s Winter Workshop 2021, one of the industry's first and most successful hybrid events.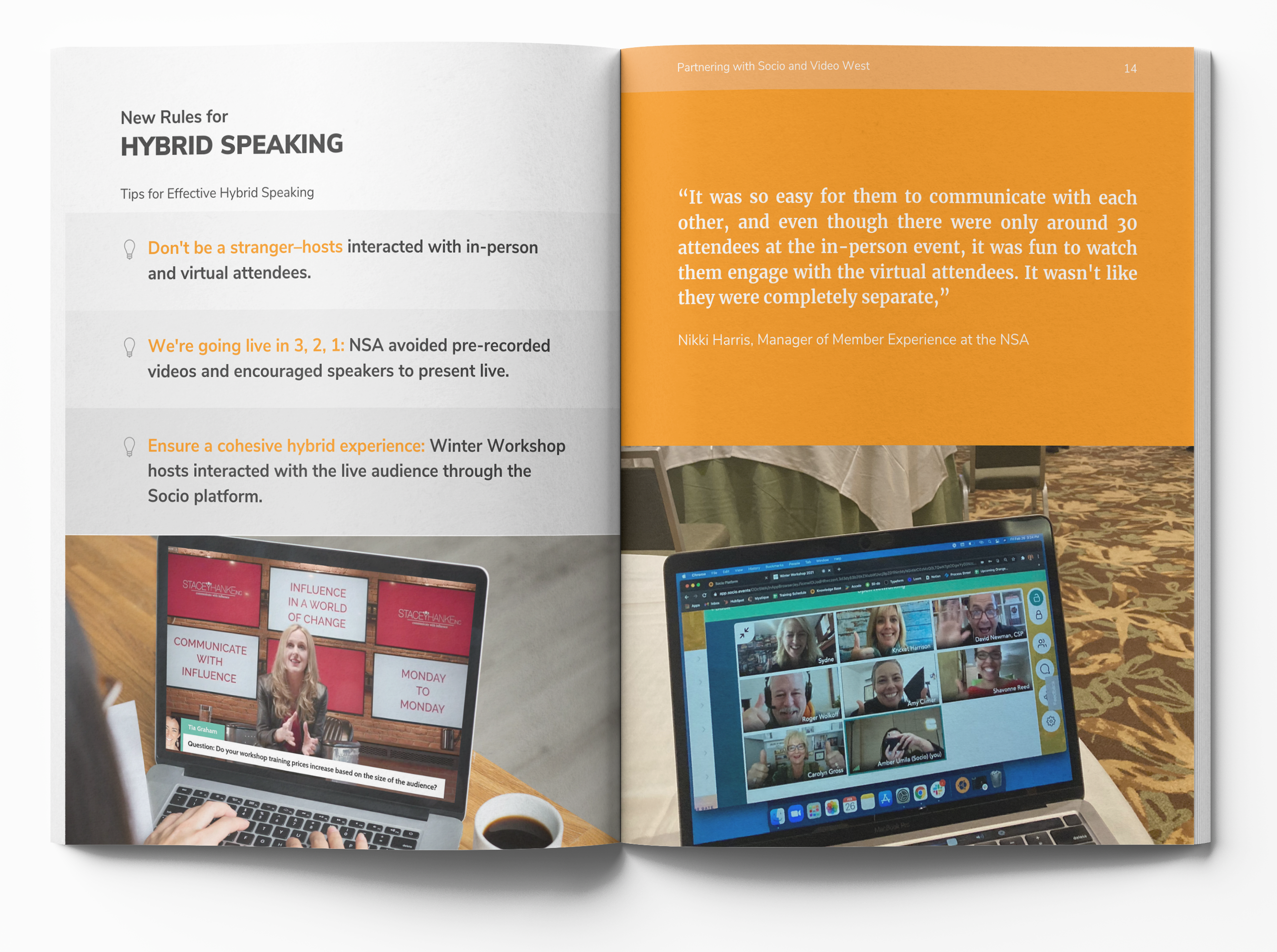 By partnering with Socio, Video West, and professional emcees, NSA produced a highly engaging hybrid event that seamlessly connected in-person and virtual attendees.
From keeping both audiences engaged and interacting, to evolving the role of speakers, and solving for safety, AV, and production requirements, NSA overcame key hybrid event challenges to create an immersive hybrid experience.
Access your copy of NSA's best hybrid event tips and lessons by completing our (super short) form below!